Ensure that the correct DataPA Procedure Library is in the PROPATH of the AppServer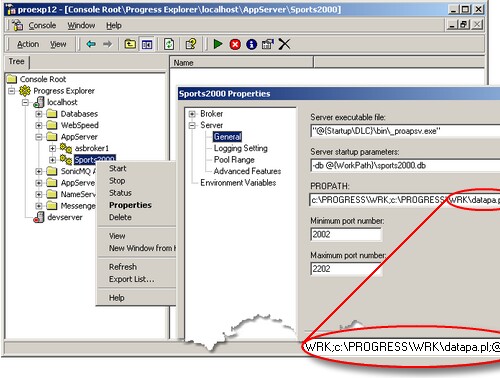 Click on the 'Start' button, select 'Programs', 'PROGRESS', 'Progress Explorer Tool', and the Progress Explorer screen will be displayed. In the tree view click on the + next to the relevant server to reveal the Appserver folder. Click on the + by the AppServer folder. Right click on the relevant AppServer and select 'Properties'. In the Properties screen click on the + next to Server and select 'General'.
You can then edit the PROPATH to include the path and filename of the DataPA appropriate procedure library (see choosing the correct procedure library). You can use the Browse button to select.
NOTE. the full procedure library path name must be included in the AppServer Propath.