When you have completed the previous screens, and entered all the information required to create your Query, the Query Wizard - Finished screen will be displayed.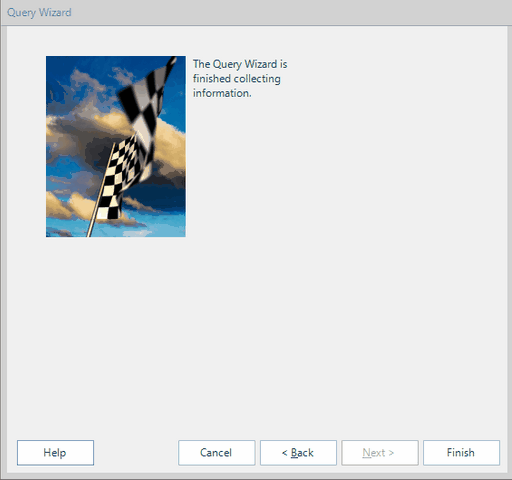 You still have the option to 'Cancel' without saving any of your changes and you can step '< Back' through the previous screens to check your work.
To complete your Query click on the 'Finish' button.